Posted on
July 30th, 2008
by tdksucks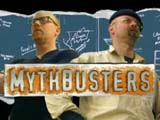 I am in no way a fan of things based on idolizing characters or brands or companies.  I like things I can perceive as having quality and that are entertaining and positive to me, regardless of who brings it to me, or what "icon" it represents.  I state this because if I don't then people who can't formulate arguments will try to dispel my statements by merely slinging poo claiming I'm a "fanboy" of a certain flavor.  Just preempting the bull.
At the showing I went to for "The Dark Knight", the theater I was in was packed.  Clearly everyone there was hoping to see a great movie, whether fans of the character, comic, hype, actors, director, whatever.  Whatever the case, it was packed.  So if it was so good of a movie as claimed by the majority of people with Internet access and a desire to share their opinion, why was there practically no audience cheering or clapping that I observed?
I've heard from many people this was their same experience.
Movie ands and its… "clap…[pause]…clap…[long pause]… …. clap" and then silence and everyone starts getting up barely before the credits start to role, and start walking out.  Pretty much everyone has a deadpan look on their face, and nobody (literally nobody) has a look on their face that they just saw "the best movie ever".  Rather, the opposite look like "WTF? Was I supposed to have liked that?"  This wasnt a surprise – it completely matched my own perception.
During the movie, there were only 2 or perhaps 3 moments where even just a few members of the audience reacted to what happened on screen with clapping or hooting.  One was when Gordon showed up behind The Joker pointing a shotgun at him (indicating he was alive the whole time).  About 5 or 6 people clapped and that was it.  The second was that stupid idealistic prisoner moment with Tiny Lister (Debo)… same 5-6 person clap.  I don't recall if there was any other clapping or reactions which would indicate more than a few people were enjoying the movie.
In contrast, when I went to see "Iron Man" earlier in the Summer, the audience enjoyment was significantly more apparent.  This was in the SAME theater, SAME night of the week, SAME midnight style showing, and same packed theater.  During "Iron Man", the audience was fantastically engaged – laughing when things on screen were actually funny, cheering when particularly action-filled moments were taking place, clapping fairly regularly when it seemed pretty appropriate, and at the end a roar of applause.
Now, do I think "Iron Man" is the greatest movie ever?  No, it was cool, entertaining, and well-made, and clearly deserved the kind of audience reaction it got.  Had it been lauded online as some kind of flawless piece of cinematic art, I would consider that bizarre but could shrug it off as an oddity and temporary insanity of the masses.  The reaction to it in the media and online pretty much matched the reality I observed.
"The Dark Knight", on the other hand, had the poor audience reaction, yet somehow online and by critics is being lauded as some kind of masterpiece.  This contradicts common sense and it's a wonder what is really going on here… that perhaps the Internet hype marketing machine for the movie is still going on and people's opinions are still being influenced by others, by brand, by media, but not by the true opinion of the masses.  Sure, it got a huge opening box office and held steam, but that could only mean a "follow the crowd" behavior, especially during economic times where other forms of entertainment are far more expensive.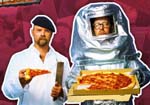 So… what was YOUR theater experience and observation?  Did your audience cheer, hoot, and clap or did they just sit there like lumps on a log?  Was there a massive applause at the end or did people just silently scuffle out of their seats to go home?  Did they have happy and entertained looks on their faces when walking out or did they look like they were on their way to work on a Monday morning?
Filed under: Entertainment, Uncategorized Tags: applause, audience, cheering, clapping, Entertainment, iron man, ironman, movie theater, movies, myth, the dark knight, theater