Posted on
August 1st, 2008
by tdksucks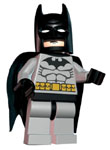 I found this commentary on the IMDB.com TDK board.  I can't seem to find the details of the original post, but it matches my own assessment pretty well, so I share it here as-is and unedited:
"
If I understand it correctly, Gordon faked his own death (even though it's edited to make it look like he got shot for real) to protect his family. Batman then decides to announce who he is but Dent takes his place. The Joker intercepts the Dent convoy but is himself intercepted by Batman. Carnage ensues including the destruction of large parts of the Gotham road system and various buildings and, seemingly by fortune, Batman, the Joker and, the driver of the convoy who is, of course, Gordon, reach a point at which the Joker is captured. Unfortunately for them that's what he wanted all along.

So: doesn't make very little sense when you try and add it up from characters' POV. Why would Gordon legitimise such a ridiculous plan: there's no guarantee it would work and he's placing the lives of his men and Dent in very real jeopardy because he knows the Joker is coming for them. Batman may suffer from incredible pride but there's no way he could have planned, forseen or even imagained such a successful scenario as him flipping the Joker's truck, faking his defeat and Gordon's reappearance because it all happened just metres away from his vehicle. The Joker needs Dent for phase 2 of this particular plan os his attempt at killing him is self serving. He needs to be caught AND he needs the guy with the phone in his stomach to make it with him otherwise he's got no way to get Lao or the money. He surely should have walked into the station with his men a la Se7en!

I put this to a friend and he suggested the whole 'agent of chaos' angle which doesn't work for me because Dent, Gordon and Batman ren't agents of chaos and that's the force they're fighting against. If the Joker had initiated this then, yes, I could agree. But this is their party which the Joker crashes.

(I also have another one which is a little smaller and more of a quibble. But all of the Joker's plans are well prepared, well researched and devoted entirely to a double aim in which everyone looks one way while he goes the other. The only case that's not true for is the boats. There's nothing the Gotham PD can do OTHER THAN look for him. That does seem a) out of character (this is supposedly the beginning of 'the game'… he doesn't seem to have prepared particularly well) amd b) a writer's convenience. The end of the Joker Batman story comes again through circumstance. Not sure on this one but thought I'd mention it while I'm writing).span>

But am I wrong? Maybe I missed something? Thoghts comments and flames wanted and expected…!
"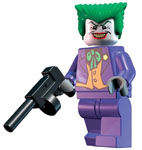 Lots of salient points in there.
Filed under: Story/Plot Problems, Writing/Direction Tags: chaos, confusion, convoluted, imdb, no sense, the dark knight